Whitney DeSalvo, Roper, Monticello, AR
The Vitalize products are user friendly, as there isn't a lot of mixing, and my horses look great. All three of my horses look better. They are staying filled out, and they are staying chilled out, which is the Amaferm® working to make their gut feel better. I can tell when my mare's stomach is bothering her, and she doesn't want to perform, but I haven't had those problems since I started her on Vitalize.
Read Their Story
Shaun Strickland, Poison Spider Cattle Company, Casper, WY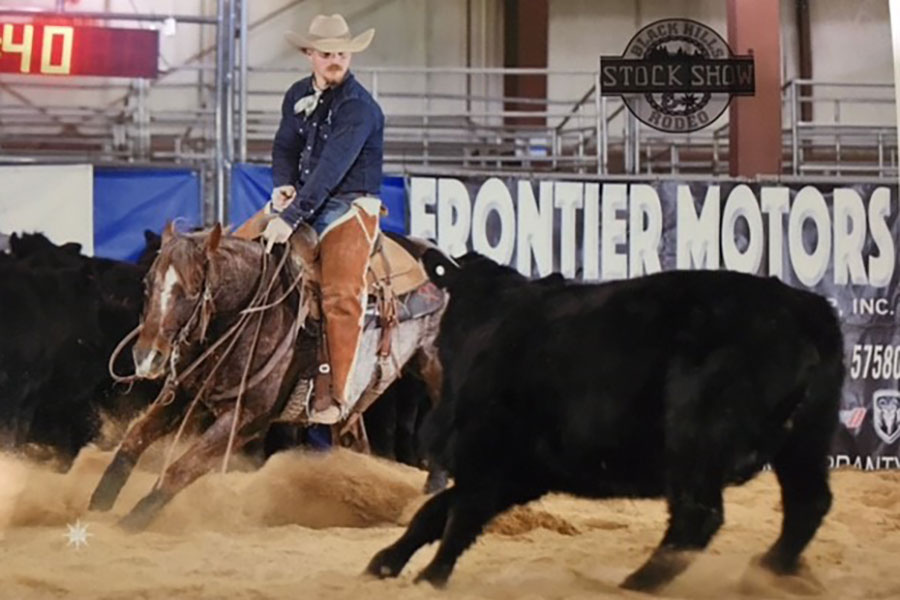 Our horses are in better health, they shed off winter hair faster and aren't as rough looking since we switched to Vitalize®. If they have gone out and pounded their bones in the dirt for me and sweat for me the least I can do is give them something to make them feel better and to help them recover quicker. I've got to take care of them because they are how we make a living. I've hauled my cutting horse, Metallic Bourbon, from Fort Worth to Idaho, and with the help of the Vitalize Recovery Paste, he seems to have a little extra pep in his step every morning, and it doesn't take as much to keep them going when we haul.
Read Their Story
Emily Miller, Professional Barrel Racer, Weatherford, OK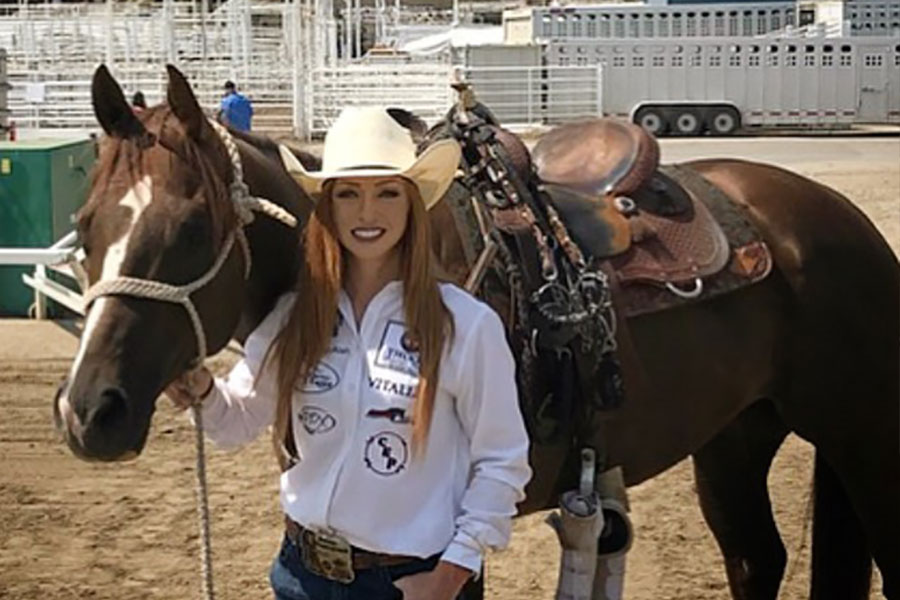 A happy horse is a horse that's going to perform and if they are not 100%, they can't do their job. In a competition like professional barrel racing, you must have your horses at their best all the time. If you don't have your horse at its best, somebody else does. Being reassured that my horses have that Vitalize® supplement and they are feeling good, is one less thing for me to worry about. If they aren't feeling good, and time comes down to a one-hundredth of a second, everything counts. So, you have got to have them tip-top and ready to go.
Read Their Story
Ryan Hall, 3-day Eventing, Arlington, TX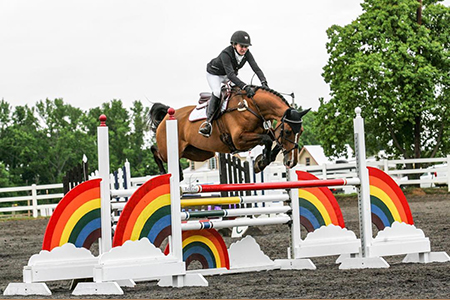 My mare is a little bit calmer, which anyone who knows her would understand that. She's not crazy, she just gets very excited about working, but since she's been on Vitalize®, she's been calmer overall. And, there's been no colic incidences.
Read Their Story
Hayley Knox, 4th Generation Rodeo Cowgirl, Statesville, NC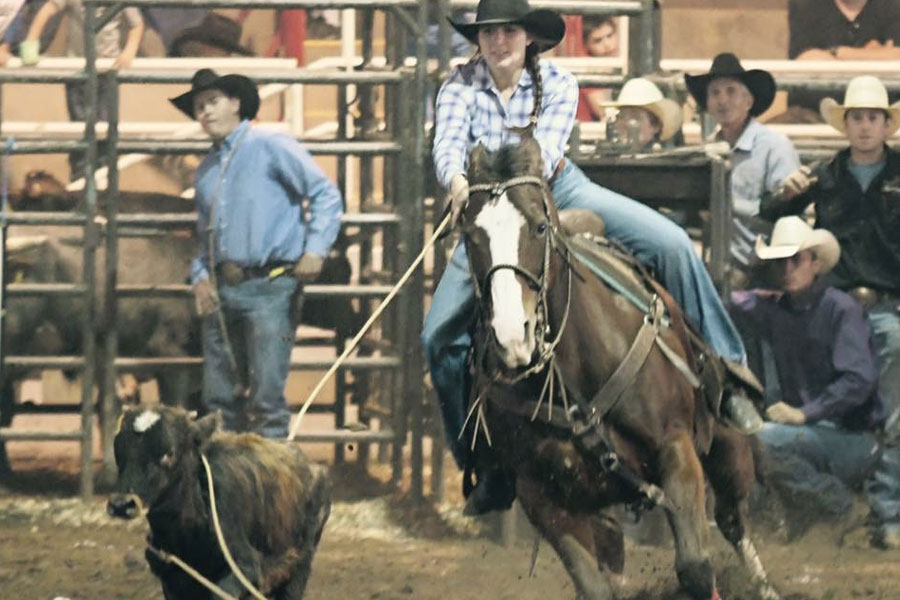 Overall, I haven't had any ulcer issues since I've been feeding Vitalize®. My horses look great. It's a great overall supplement. It keeps their bellies happy, and that is what is most important to me; keeping them healthy and keeping them looking good. I started Jake on Vitalize late last winter, and he shed his winter coat fast, which was great because he never likes to shed out until late April or May. We're going to these spring rodeos, and it's hot and he's sweating because he has all this hair. Vitalize helped him shed out and look better earlier in the year.
Read Their Story
Megan Lyerly, Barrel Racer, Stony Point, NC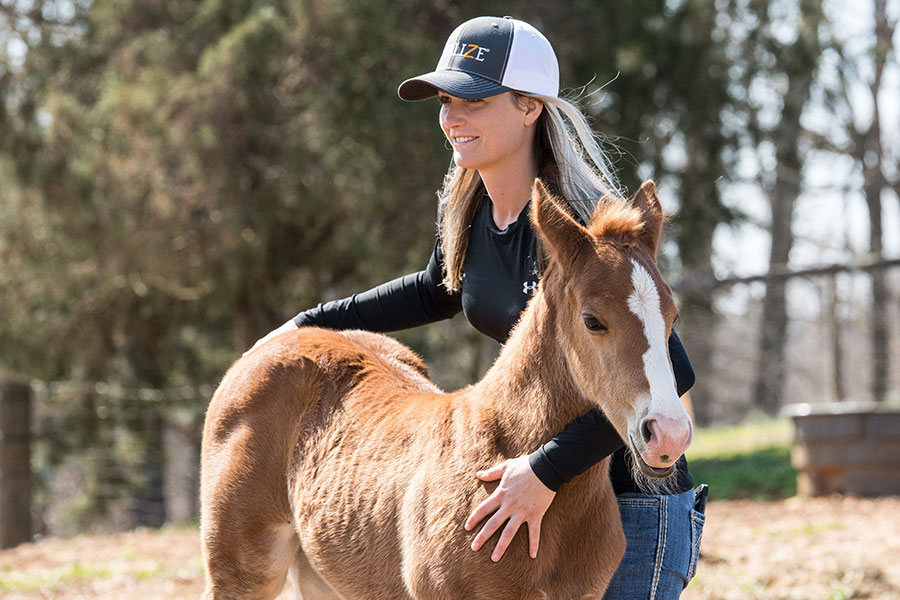 After I put my mare back on Vitalize®, I noticed she's shedding like crazy. She was looking a little ulcer-y before because I was hauling her quite a bit to big shows in the fall, all weekend rodeos with 2 or 3 runs over the weekend. She'd gaunt up pretty bad and had a lot of separation anxiety of being away from the other horses while there. I felt like I needed to increase my feed, but all I needed was to add the Vitalize to her diet.
Read Their Story
Josh Little, Trainer, Roper, Artist, Mebane, NC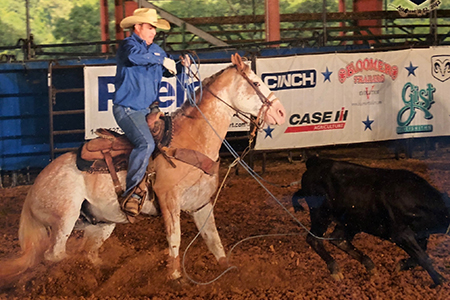 I told Justin O'Flaherty I wouldn't promote anything I didn't believe in, so she sent me a sample of the Vitalize® Equine High Performance Pellets. After 30 days, my horse's weight picked up and he seems to look a little healthier. He gained weight with the same amount of feed I was feeding. His hair coat slicked up and he seemed a little shinier. I was tickled with the results.
Read Their Story