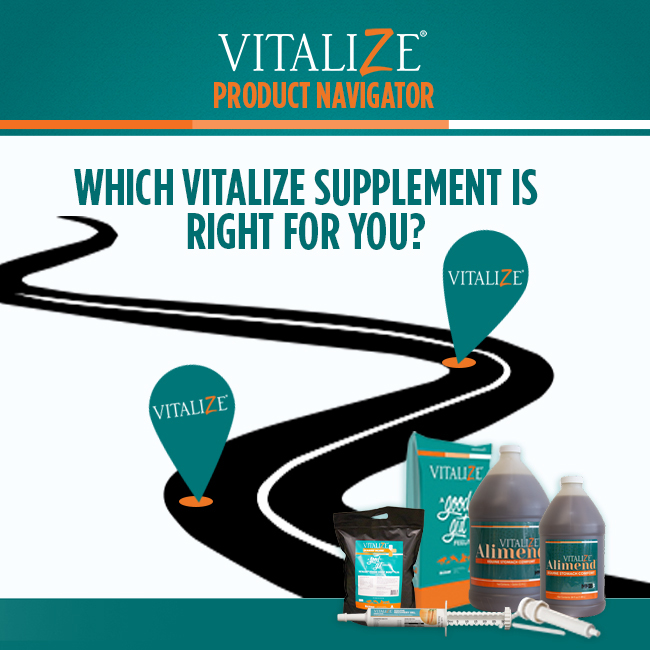 ---
AVAILABLE THROUGH OUR ONLINE PARTNERS:
Vitalize JumpStart is a liquid supplement that provides a nutritional boost to support the gut and immune system of foals, weanlings and young horses.
KEY BENEFITS
Contains AO-Biotics® Amaferm®, a precision-based prebiotic that impacts intake, digestibility, and absorption of nutrients.
Elevated B vitamin levels provide the animal what is most needed during stress.
MOS helps trap and expel pathogens, limiting their ability to do harm.
Zinc and vitamin E work alongside the other ingredients for full support of the immune system.
FEEDING DIRECTIONS
Shake well before use. Provide the following amount daily: Foals: 20 mL per head, per day. Weanlings and Yearlings: 30 mL per head, per day.


DO NOT FEED TO
---
CAUTIONS
See product tag for ingredient listing